Halychyna Rehabilitation Center
State Rehabilitation Institution "Center of Complex Rehabilitation"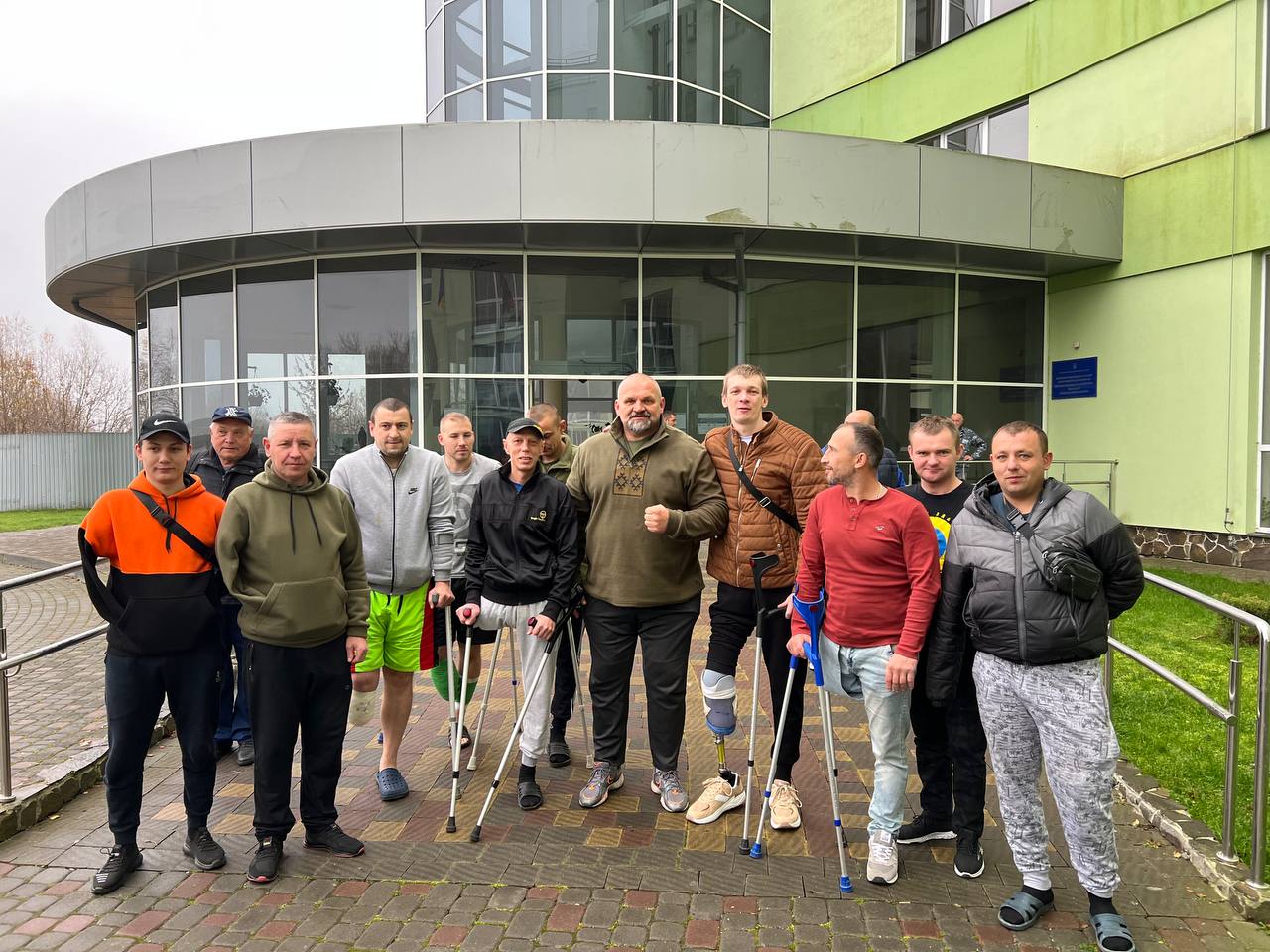 The state non-commercial enterprise "Center for Comprehensive Rehabilitation "Halychyna" has twenty years of experience in providing comprehensive rehabilitation services to persons with disabilities of all nosologies. The material and technical base of the Center made it possible to provide professional and high-quality services in complex rehabilitation.
With the beginning of the full-scale invasion of Russia against Ukraine, the rehabilitation center began to receive a large number of wounded soldiers from military hospitals from all over Ukraine.
Since the war does not stop, the number of wounded people who need rehabilitation is constantly increasing. The administration and staff are working on increasing the capacity of simultaneous stay in the Center to 280 rehabilitators.
Most patients of the Rehabilitation Center have lost limbs (up to 80%). They come to us from hospitals and clinics where they received immediate care immediately after being injured.
In most cases, immediate aid is also provided at stabilization points in the close proximity to the contact line, in fact on the battlefield, in conditions that are far from ideal. As a result, a significant number, up to 50%, of postoperative complicationsoccur.
This makes us to send them for repeated surgical interventions and re-amputations in military hospitals and clinics with surgical departments. However, due to the large inflow of urgent patients, this process is significantly delayed and patients are forced to wait from 1 to 2 months, which in turn extends the rehabilitation period until receiving the final prosthesis, in some cases to 5-6 months, and complicates the provision of services to a larger number of patients who need it.
The idea of leaders is to create its own surgical department on the basis of the "Halychyna" Rehabilitation Center.
If this project is implemented, it will be possible to increase the number of rehabilitated people in our center (by reducing the duration of rehabilitation) from 835 people (rehabilitated in the period from April 2022 to December 2022) to 1400 people per year, and it will allow to carry out the rehabilitation process in a much better way.
The first step, which is already financed by the "Support War Veterans" Foundation, will be the development of project documentation for the establishment of a surgical department.
We appeal to all citizens and organizations in Ukraine, businessmen, and philanthropists fromabroad to support this projectю.
The next project is the establishment of a prosthetics center in Velykyi Liubin. The"Support War Veterans" Foundation establishedcontact with Institut Desvern in Barcelona.
This is a rehabilitation center that also provides prosthetics services using modern technologies. Cooperation with Institut Desvern takes place inseveral directions:
1) Colleagues from Barcelona invite to the Institute for prosthetics, and we are currently preparing the first group of wounded. Costsrelated to prosthetics and accommodation duringthe required period of time are provided by thereceiving party. Travel expenses must be coveredby the "Support War Veterans" Foundation.
2) Colleagues from Barcelona invite candidatesto study in the field of rehabilitator/prosthetist. Itis interesting that the rehabilitation center"Institut Desvern" was created by people who themselves under went limb amputation. Our ideais to find among the patients of "Halychyna" suchpeople who could go to study in Barcelona, return with the acquired experience, and work inthe prosthesis center in Velykyi Liubin. It isextremely important and valuable that colleagues from Barcelona are ready to share theirexperience and technologies.
Thus, we see the creation of a prostheticscenter in the "Halychyna" rehabilitationcenter as the ultimate goal of our cooperation.